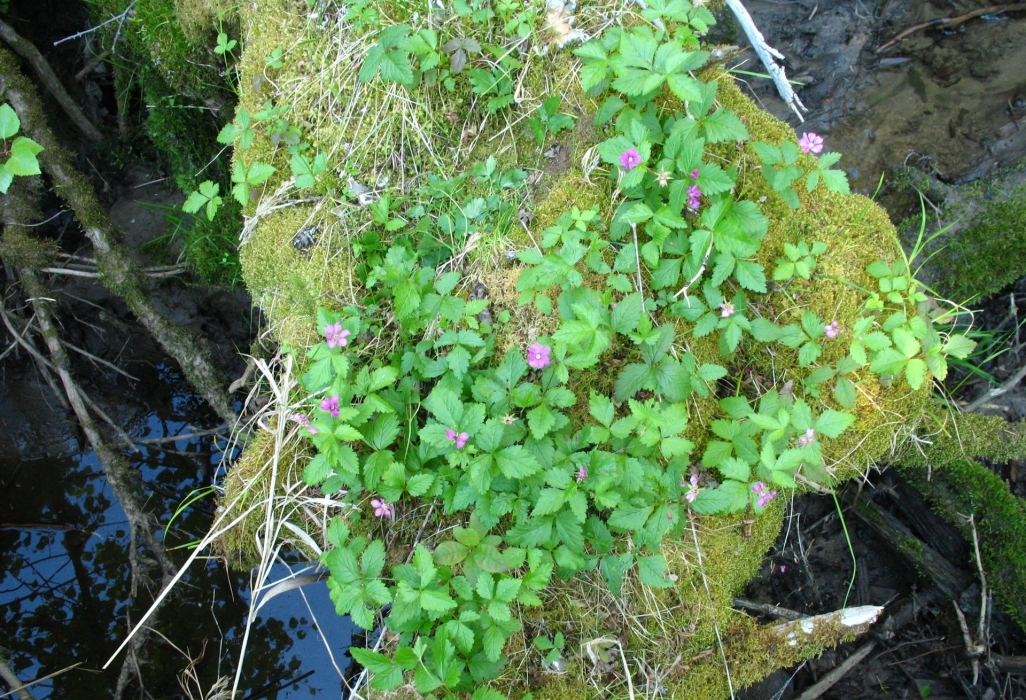 Another acute topic raised at the Forest Dialogue meeting focused on Sustainable Use of Hunting, Food and Recreation Forest Resources as Economic Component of Rural Area held on 23-24 April 2018 in Syktyvkar was mushrooms and berries. As the conference revealed, residents of almost all Komi rural settlements collect wild growing mushrooms and berries, but there are very few centers dealing with purchasing and procurement of such wild-growing products.
However, no information on the real size of the mushroom and berry market of Komi was provided at the conference. Unfortunately, representatives of the Komi Republic Ministry of Agriculture and Food and Community of Consumer Cooperatives declined the invitation to participate in the Dialogue explaining it by their being extremely busy, and information about procurement and processing of wild-growing plants failed to be provided. Detailed data on this topic, however, was provided by Sysola and Ust-Kulom districts.
For example, Rasim Guseynov's family farm has been purchasing mushrooms and berries since 2011 in Vizindor village, Sysola district, as Roman Noskov, head of the district administration, reported. In 2013 the settlement opened a processing plant and acquired mushroom and berry processing and storage equipment. The farm mostly takes up wild-growing plants from individuals. They are ready to purchase almost anything from unprocessed to salted and dried mushrooms and berries. In 2017 individuals brought in over 13 tons of wild-growing mushrooms and berries (huckleberries – 5.9 tons, cowberries – 6.8 tons, cranberries – 1.1 tons, chanterelles — 88 kilos, edible boletus – 0.3 tons, shiitake mushrooms – 0.8 tons. 0.3 tons of pepper mushrooms and 0.3 tons of coral milky caps were procured after primary processing. In addition, mushroom drying and sugared cranberry production has started. The plant efficiency has increased twice versus 2016. The products are sold in the Komi Republic and in other regions, in particular, in Moscow.
The village of Mezhador in Sysola district also has a very peculiar system of mushroom and berry collection. Vladimir Zabavsky's family farm, which main type of activity is tourism, offers transfer services for all those who are willing to pick mushrooms and berries. Local residents collect them for own needs using the entrepreneur's services. However, there is no enterprise to procure or process mushrooms and berries in Mezhador.
As Elena Styazhkina, first deputy head of Ust-Kulom district administration, said, 9 logging companies operate in the municipality, with 5 of them specializing in collection and procurement of edible forest resources among other activities. These enterprises are equipped with refrigerating chambers of various size and capacity with the total volume of 1.2 thousand cubic meters. The locals, their total number amounting to 2.5 thousand people, pick wild-growing plants and deliver them to collection points. Then, the products are stored, graded and frozen in refrigerating chambers. Key wild-growing plant 'collectors' are such companies and sole proprietors as Flora company, Svetlana Lipina, Alexander Parshukov, and Albert Pashnin private entrepreneurs. Every year over 330 tons of berries are gathered in the district, cranberries amounting to 168 tons. Today, the system of collection and acceptance of mushrooms and berries is not controlled by the government. According to Elena Styazhkina, the wild-growing plant business is rapidly developing, but on the procurement and primary processing level only. As a result, consumers from the Republic get these products processed by other Russian regions. For instance, in Ust-Kulom shops you can buy pre-packaged frozen cranberries produced by Vologodskaya Yagoda (a company from Vologda) and by China.
Many villagers sell the harvest near highways. Obviously, they have to do it, if there are no collection points in their villages. But it is still unclear why some people sell mushrooms and berries on their own when there are collection points available in their residential areas. Moreover, mushrooms and berries sold near highways are not paid higher than in collection points.
After the plenary session, the discussion went on at the section meeting. As the participants of the dialogue believe, it is necessary to develop a regional program for wild-growing plant collection, procurement and processing and meeting relevant quality requirements based on the experience of other Russia's regions. Apparently, small and medium enterprises using edible and non-timber forest resources for production cannot survive without state support, according to the Dialogue participants. It is necessary to provide administrative and financial assistance in establishment of a chain of wild-growing plants collection points, processing plants, and points of sale, in particular, by means of cooperation of entities, encourage stronger interregional business relations and higher investment appeal of the industry.
Summing up the results of the discussion, Tamara Dmitrieva, candidate of sciences in geography and head of Territorial Development Laboratory, Institute of Social, Economic and Power Problems of the North, Komi Scientific Center, Ural Branch, RAS, suggested creating a processing company in the Republic to help the industry grow. It could be a specialized enterprise, a diversified business or a company associated with another food industry firm. As the conference participants believe, it is risky to build a site dealing with mushrooms and berries processing only, as some years produce poor harvest. The economic effect would be much higher if wild-growing plant processing was auxiliary to existing food production by, for instance, a milk factory or even a distillery.
https://www.silvertaiga.ru/wp-content/uploads/2018/05/news-04052018_01.jpg
1310
1920
Just Author
/wp-content/img/full_logo_eng.png
Just Author
2018-05-04 15:56:04
2018-05-10 17:21:23
KOMI WILD-GROWING PLANTS MARKET SHOWS BLOSSOMS ONLY, THE BERRIES ARE YET TO COME