Within the framework of Forest Village Project a group of businessmen and village deputies visited Tomsk region to get acquainted with successful experience of its residents in development of mushroom and berry economics.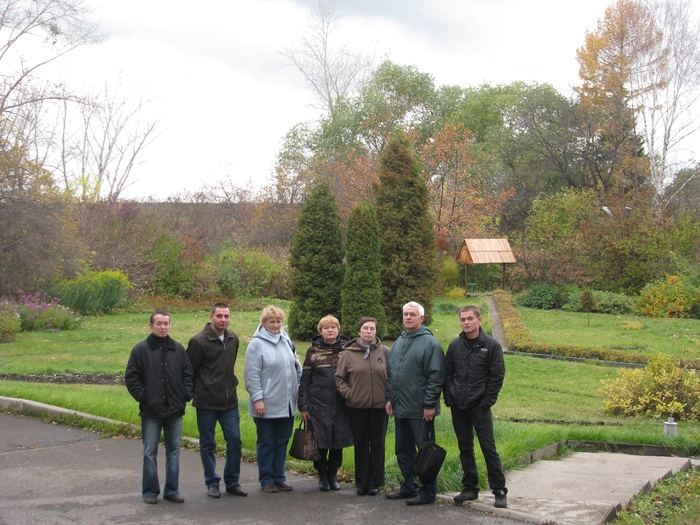 Like in Komi, there are several oil producing companies in the region, and oil takes the first place in its economy. However, people in Tomsk don't neglect non-timber forest products. They are sure that mushrooms, berries, and other products (pine nut, for instance) provide people with the opportunity not only to survive but to develop villages and former forest settlements.
After disorganization of state farms and logging enterprises in 1990s the matter was currently important. And right then local administration drew its attention to food forest resources and developed the first program of mushroom and berry industry in region, and its development concept.The program included potential scientific assessment of the resources, creation of a purchase network in villages, investment into processing and development of their own methods of manufacturing the final product from domestic feedstock, grant and informational support of first-time village businessmen.
The well-thought approach to management of non-timber resources and their usage has helped to provide the villagers with workplaces and income for more than last fifteen years. 2010 is the last year to implement already the second regional development program. The authorities of the region are preparing the third one for 2011 -2015, because they are convinced in productiveness and above all, in social significance of this sector.
The guests from Komi had the opportunity to see it too. Several meetings with local authorities were organized for the group from Komi – at the food market office and at the office of natural resources and environmental protection, which are closely connected with the development of this industry. They discussed everything in details with the head of Kargasoksky district, one of the remote districts of the region. In Asinovsky district the group visited purchasers and pickers of mushrooms. In Tomsky district and in Tomsk itself they saw processing presented by several major companies. Such companies as "Krasota – SM" and Tomsk manufacturing company "SAVA" produce a wide range of items out of local berries: juice, jam, marmalade, syrup, dietary and diabetic products with fructose, various fillings for ice cream and confectionery.
Today the products manufactured by the local companies can be seen not only in Tomsk: 90% of them go beyond the region, including export. Moreover, not only blueberry, cowberry, cranberry, sea-buckthorn, and honeysuckle are processed there, but also the feedstock imported from southern districts.
It is obvious for everyone in Komi, that to process the product and sell it on the same spot is more profitable. But all discussions about supporting this business end with enumeration of risks, lack of good roads, and possible poor harvest… All these obstacles do exist in Tomsk region, and as the visitors from Komi could see, all of them can be overcome. When there's a will there's a way.
/wp-content/img/full_logo_eng.png
0
0
silver
/wp-content/img/full_logo_eng.png
silver
2010-11-30 17:43:14
2017-05-17 17:45:23
Mushroom and Berry Industry in Tomsk is Developing for the Villagers' Benefit