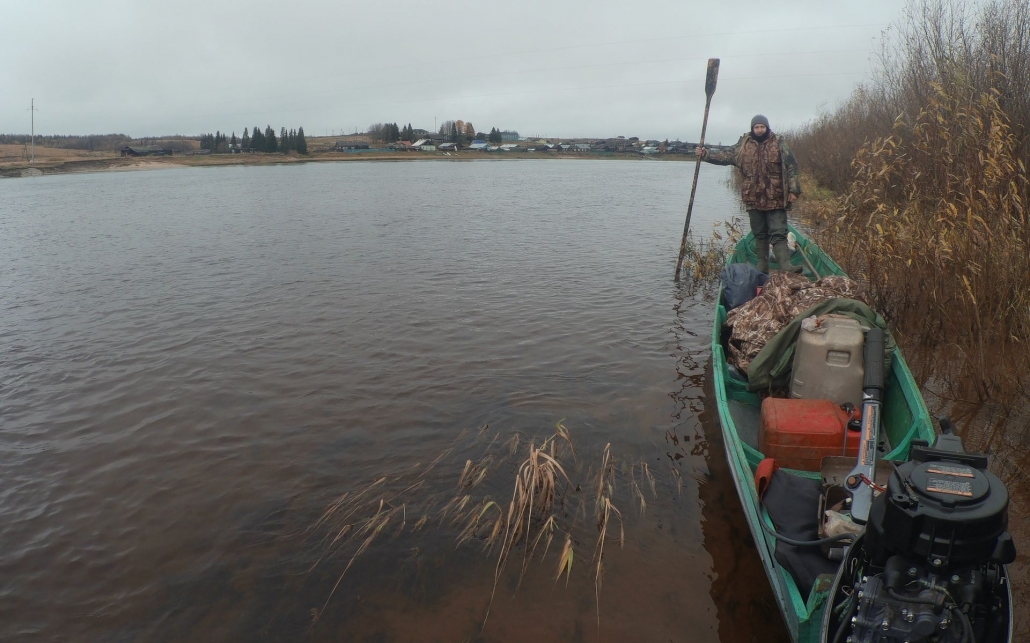 Silver Taiga field trip season was finished with an expedition to the upper reaches of the Mezen River (including its tributaries Upper and Lower Puzla), Elva Mezenskaya and Pyssa. The aim of a week-long tour (September 29 to October 6) was to monitor the Atlantic salmon spawning grounds under Model River Mezen project. The monitoring at the given area is being conducted since 2011.
The Participants studied the bottom of the Mezen tributaries. New salmon redds counting data got during the expedition compared with the data of the previous years will help to conclude about the changes in the state of the commercially important fish population.
The monitoring of the spawning ground state and fullness is one of the population dynamics estimation methods. According to the data of the previous years, the salmon stock in the Mezen River is tragically decreasing from one year to another. The data recorded during the expedition will be clarified and analyzed, though, according to the leader of the expedition the Model River Mezen project coordinator Nikolay Shilov, the situation has not changed in comparison to the previous year.
https://www.silvertaiga.ru/wp-content/uploads/2019/10/news-08102019_04.jpg
1199
1920
Just Author
/wp-content/img/full_logo_eng.png
Just Author
2019-10-24 11:37:24
2019-10-24 11:38:39
What was seen on the bottom of the Mezen River?