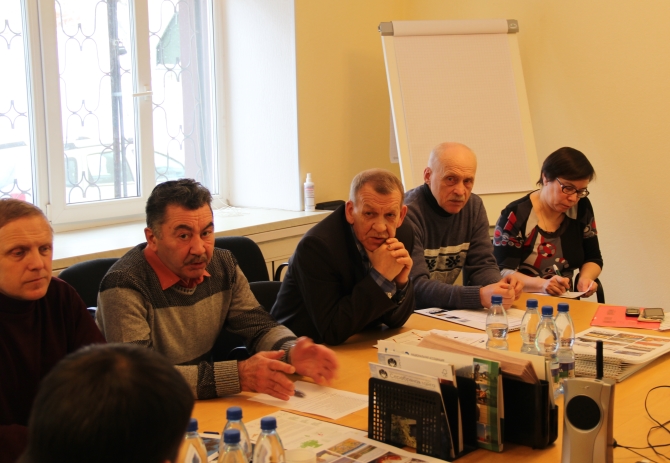 Annual results, areas of focus and plans for the upcoming year were discussed by the Working Group of the Sustainable Fish Resource Management in Cooperation with Local Communities: Model River Mezen project.
Nikolay Shilov, project coordinator, informed the Working Group members on key annual results with regard to the Fish Stock Replenishment section and highlighted the challenges the Group faces in the process of project task implementation, which sometimes cannot be handled by the project team, Silver Taiga's employees or partner companies, alone. Excessive centralization of river resource management is often the problem. For instance, to remove aquatic vegetation with negatively affecting ichthyofauna at a leased fishery ground at the Irva, the Mezen tributary, or stock it with fish, you need to spend lots of time to get an approval from Moscow and Arkhangelsk. Disagreement between the authorities makes the approval process even longer.
"Even when you discuss the things within the Working Group (Editor's note: with various authorities in addition to local organizations and scientific institutions involved), you see debates arising all the time", Nikolay Shilov says. "On the one hand, it is good, it means the topic is interesting, as it provokes discussion. On the other hand, it demonstrates absence of well-developed regular mechanisms for such conventional actions as reclamation activities at fishing grounds or stocking them with fish, which are far from being experimental.
Meanwhile, such activities are part of the path to achieve the target – sustainable river resource management. Another part is readiness of economic entities to sustainable management. The project takes significant efforts to ensure it. First of all, they include informational, organizational and financial support to AgroUdora Cooperative getting rural residents using leased fishing grounds together. Here, the project is challenged again. In particular, some members of the cooperative fail to realize that their organization is an economic entity, that they perform economic activity, not limited just to catchment quota obtaining, and all that means such activity requires planning, development and thinking about the future…
These issues were underlined at the Working Group meeting by Valentina Semyashkina, who deals with the Cooperation with Local Communities section. Valentina believes that contribution to development of sustainable river resource management methods among local users is one of the most important, however most problematic, aspects of work.
"We might be mistaken in a way that we focus on AgroUdora. There might be sense in cooperating with other economic entities as well. They are very few, but they can be found both in Udora district of Komi and in near-Mezen districts of Arkhangelsk region".
The Working Group members mentioned the project progress. It includes the results of the five-year monitoring of the Atlantic salmon spawning quality, the assessment of fishery resources obtained through the survey of local residents of three districts, first attempts of stocking rivers with fish, and support provided to users – to the cooperative, to rural tourism developers…
It is worth to note that the project implementation involves members of the Working Group and motivated residents to a great extent and is supported by experts from partnering organizations – the Komi Republic Center of Specially Protected Natural Areas, Glavrybvod, Udora district department of state supervision, surveillance and protection of aquatic bioresources, Udorachi Indigenous People Community and Udora representative branch of the Komi Voytyr Interregional Public Movement, Usogorsk Children Activity Center, Udora Centralized Library System, etc.
The contact network of all those somehow involved into the project is expanding. Last year, residents of villages along the Vashka joined the action, awareness building activities with the locals, such as rural librarians, students spending summer break at home, and others involved expanded…
A lot of productive proposals were presented when 2017 plans were discussed.
In particular, Alexander Zakharov (Institute of Biology of the Komi Scientific Center, Ural branch of the Russian Academy of Sciences) suggested inviting specialists to monitor resources in the Irva lakes.
"Today, the lakes suffer too high load. I will help calculating harvest volumes. As for monitoring conducted by fishers, it is really needed, but it can be managed by 5–6 people who would make regular observations and keep registers. There is no need for all fishers to do it. But more detailed monitoring requires an expert, of course. I suggest selecting a test ground to release youngsters into the river to be able to observe and assess fish stock replenishment activities".
Alexander proposed more active and focused use of salmon spawning monitoring results.
"To keep your results you need to write and publish an article displaying the previous years' data, to show the data in retrospective and compare them to the current status. It is a component of environmental education"…
There were other suggestions as well on how to collaborate with new heads of rural areas and deputies, potentials of regional public fishery councils, perspectives for the Mezen Basin Council establishment, cooperation under the Barents Euro-Arctic Region programs, etc.
"It was nice to see how interested the Working Group members are in cooperating with local population", said Nikolay Shilov. "We got ideas from Udora and Leshukonye districts' representatives to be included into the plan. The new initiative of the intervillage Mezen Day celebration to raise public awareness about the value of the river and the need to treat right was supported".
The proposals of the Working Group and discussion results will be taken into account to develop detailed plans and project implementation in 2017.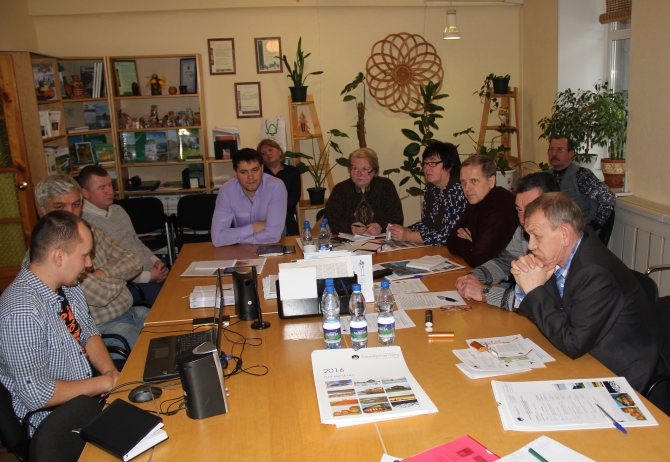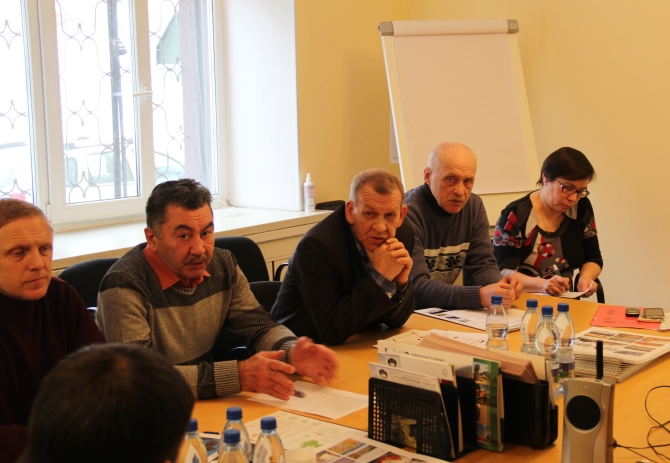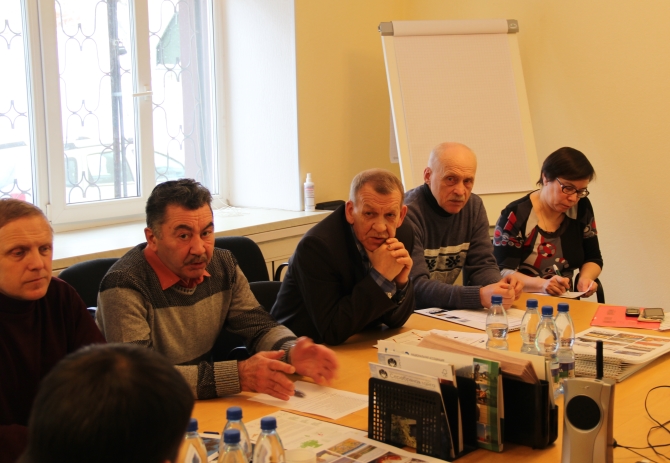 Photos by Nikolay Shuktomov
https://www.silvertaiga.ru/wp-content/uploads/2017/06/news-07122016_03.jpg
463
670
silver
/wp-content/img/full_logo_eng.png
silver
2016-12-07 20:43:33
2017-08-17 20:44:54
Model River Mezen Project Plans for the Incoming Year