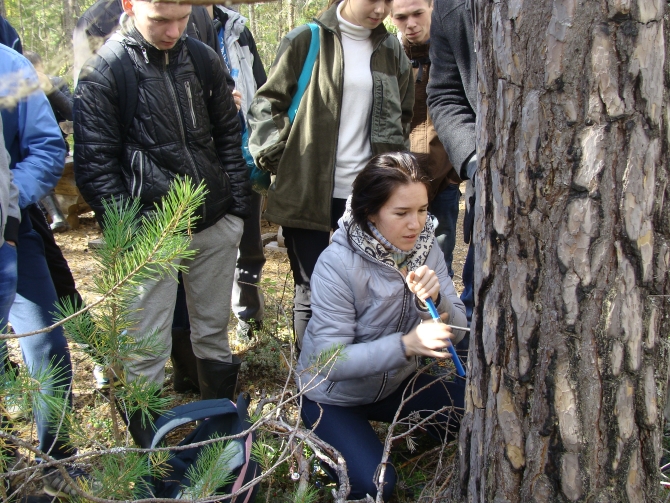 This is the fourth consecutive year that the Silver Taiga Foundation together with the Syktyvkar Forest Institute (SFI) organize field excursions on the Komi Model Forest demonstration routes for the first-year students having entered the SFI.
It is some sort of induction training directly in the forest, where newly-minted students get familiar with the object and sphere of future activities. In the SFI these filed excursions are called "an environmental cross-country race". For yesterday's schoolchildren, especially for urban students, this is really more like a cross-country run requiring efforts than an easy walk, as a ten-kilometer route lies far from an asphalt road along forest trails, on a cross-country terrain.
Early in the morning, the students together with their teachers and Silver Taiga employee go to the Priluzje district – to the demonstration route "Man and forest: history of relations (Chitaevo)", where they learn about the history of forest and forest use on this territory, continuing for centuries.
This time it was the Silver Taiga Foundation ecologist Alexander Borovlyov who opened a week-long "environmental cross-country race" together with 27 first-year students, having selected such specializations as "landscape architecture" and "forest engineering".
In addition to the route "Chitaevo", the group managed to visit the demonstration object "Pine", where Alexander Borovlyov introduced the novice students to the ecological characteristics of pine forests and peculiarities of their formation on the sandy soils under the influence of periodically repeating low forest fires. Notably, some generations of pine forest stands, including a famous Pine object, had survived five – eight low fires and, the excursion participants got an opportunity to see it for themselves.
According to Alexander, today's first-year students turned out to be quite interested excursionists: they listened very attentively and asked questions. Luckily, the weather was also perfect: the day was dry and sunny.
By the way, one of the participants of the first field trip of the first-year students was Tatyana Dyukova who was passing a two months internship in Komi at that time and now is getting a master's degree in the University of Eastern Finland. She told the students about the possibilities offered by the international program "Crоss-Bоrder University in forestry", developing cooperation in the field of forestry education.
All subsequent days a practical acquaintance of the first-year students of the Syktyvkar Forest Institute with taiga on the Komi Model Forest demonstration objects was guided by a Silver Taiga ecologist Nikolay Shilov. Over six September days, about 170 students managed to visit the Komi Model Forest. The days spent on the forest routes have given the novice students of the SFI an opportunity – and maybe some of them has got such a chance for the first time – to plunge into the forest kingdom. In addition, joint routes have helped the guys to get to know each other better and promoted social cohesion of the recently formed student groups.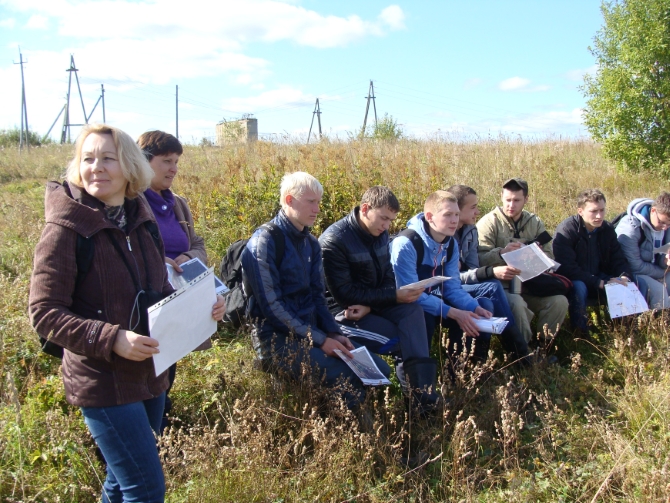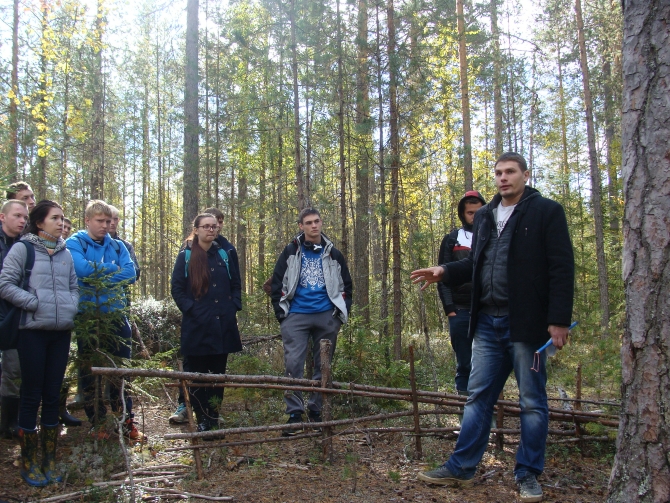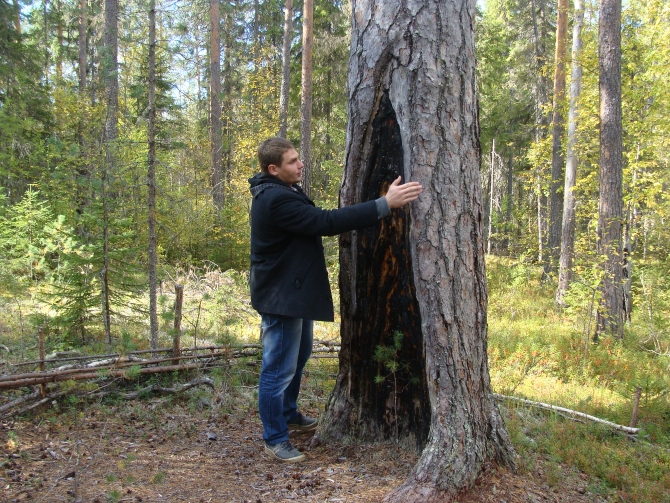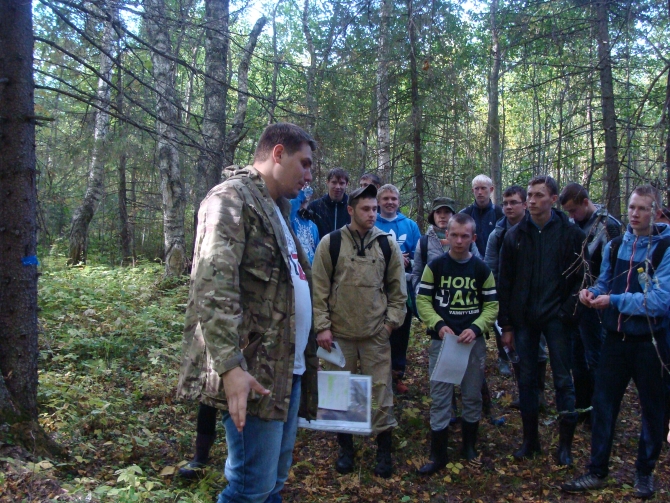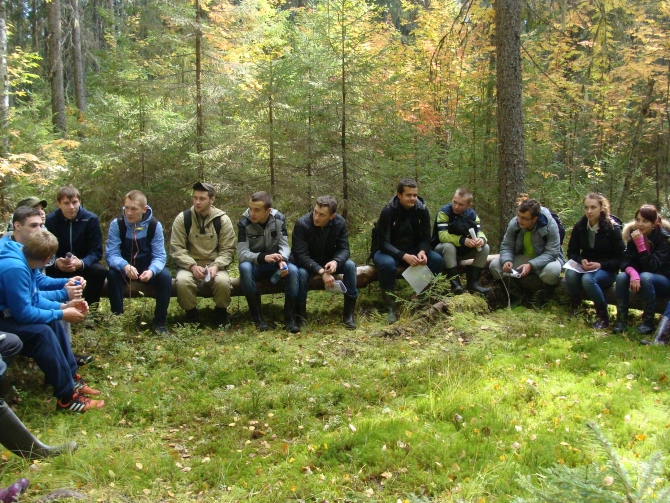 https://www.silvertaiga.ru/wp-content/uploads/2017/06/news-30092015_05.jpg
503
670
silver
/wp-content/img/full_logo_eng.png
silver
2015-09-30 16:06:54
2017-08-17 16:11:06
The First-year Students of the Syktyvkar Forest Institute Got Familiar with the History of Forest and Forest Use